CRM solutions are based on making available functionality to manage provider-client relations and enhance customer experience.
While early CRM system offered a limited set of features aimed at managing contacts with customers and business partners, modern-day customer relationship management is a concept and method that is widely used nowadays, involving management of complex business activities from client relationship management, to forecasting.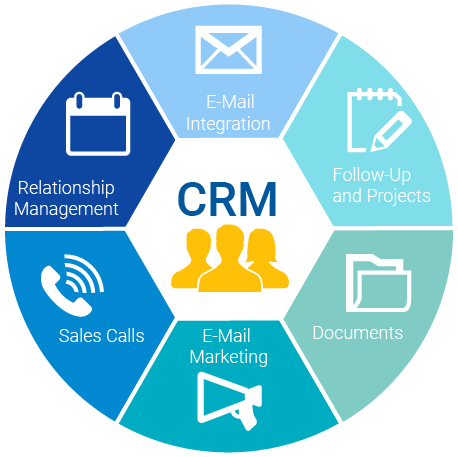 The core functionality of a CRM solution is developed around a kernel designed to manage contacts, while developers gradually extended this functionality to provide complex solutions for tracking the best existing customers and identifying prospective clients.
Furthermore, software vendors realized the need for even more complex business solutions to replace myriads of applications used to run a business, embedding modules that assist enterprises in running their marketing, sales, customer service and support, and appointment scheduling processes.
Multichannel marketing campaigns targeting specific customer groups are a common tool used by marketing professionals, and CRM software should be considered worthwhile only if it is able to track, measure and manage such campaigns involving online channels, direct mail, and telephone calls.
Managing contacts and appointments is essential in running a customer-oriented business, therefore appointment scheduling evolved as a major module in contemporary CRM products.
Software vendors started to incorporate appointment management into their CRM solutions in vast numbers after the market clearly signaled there is a growing demand for such functionality, enabling marketing, support, and service staff to perform their day-to-day activities in a more efficient and effective manner.
Features Of Modern Day CRM Solution